Log cabins in Deep Creek, MD have long been a staple style of home. They evoke that perfect "mountain vibe" for vacationers, second home owners and full-time residents.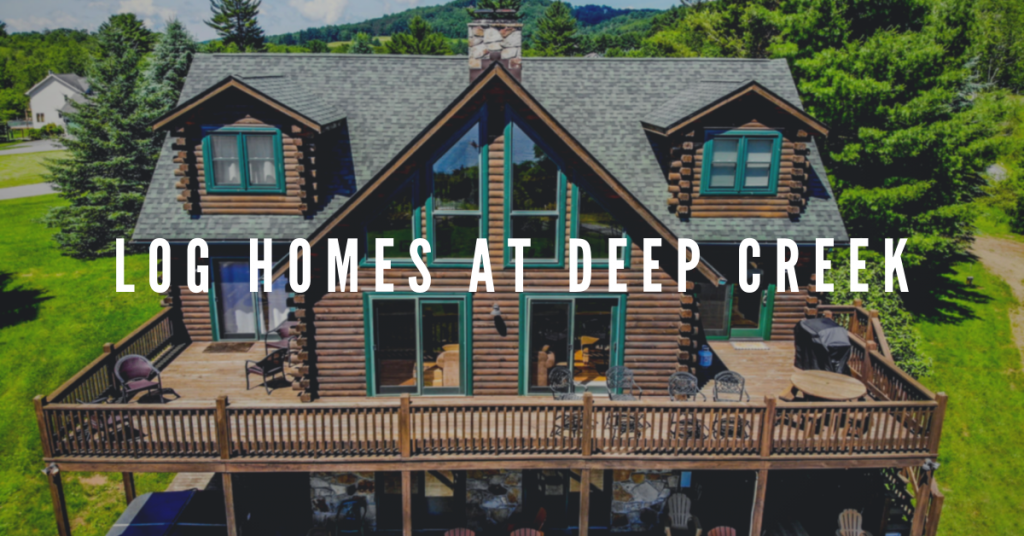 Past: Log Cabins in Deep Creek, MD
As you might know, Deep Creek Lake was built in 1924-25; within about 10 years, people realized what a gem it was and began building "camps and cottages".  Some of the early cottages were one-room log cabins, built with logs that had been felled for the lake's construction.  According to the August 28, 1938 newsletter of the Deep Creek Lake Association, there were 189 private cottages and 80 cottages for rent around all of Deep Creek Lake.  Many of those were very modest log buildings accompanied by an outhouse (privy) with no running water.
Continue reading "Past & Present: Log Cabins in Deep Creek, MD"