Lots of people are curious about Deep Creek Lake. As a lifelong resident and experienced sales agent, I put together some popular questions along with the answers. If you are interested in buying or selling real estate in the area, you can contact me, Betsy Spiker Holcomb, at betsy@deepcreekvacations.com or 301-616-5022.
How big is Deep Creek Lake?
The lake has 65 miles of shoreline and covers 3,900 acres. That makes it Maryland's largest freshwater lake. The average depth is about 26 feet. The deepest point is 72 feet.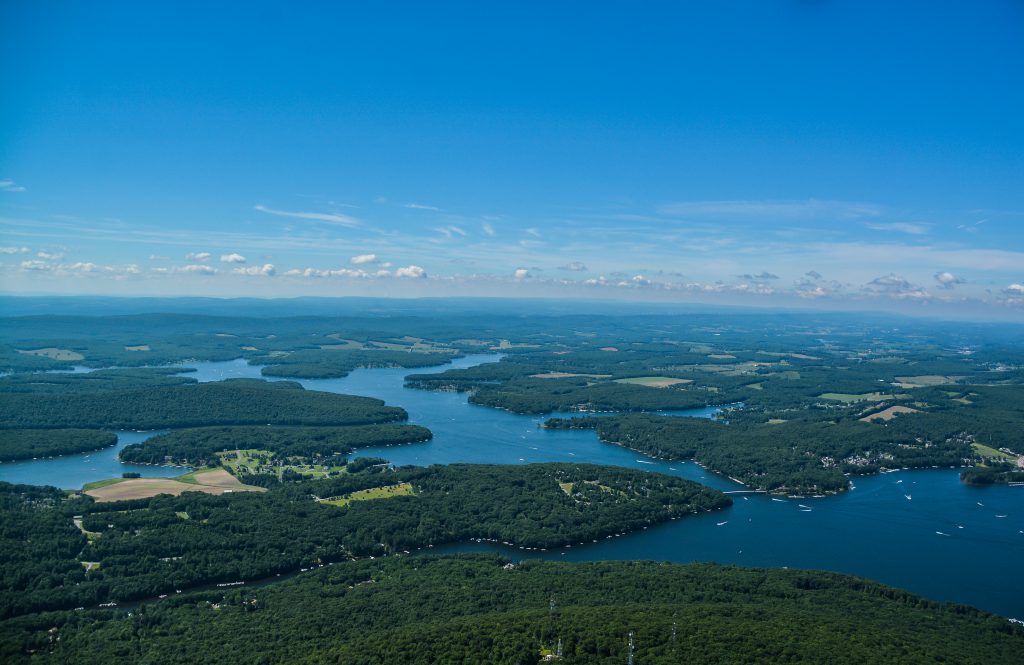 What is the elevation of the mountains around Deep Creek?
The area's average elevation is 2,300 feet above sea level. Backbone Mountain, Maryland's Highest point, is located in Garrett County.  It reaches 3,360 feet above sea level. The lake itself is about 2,455 above sea level.
What are some Deep Creek Lake activities?
There are almost too many to list! Outdoor recreation includes: boating, swimming, fishing, hiking, skiing, snow tubing, sledding, cross country skiing, kayaking, paddleboarding, white water rafting, golf, biking, wake boarding, ziplines and much more.
More leisurely options include: antique shops, a movie theater, museums, historic sites, restaurants, specialty stores, farmer's markets and simply enjoying the view. Continue reading "10 Fun Facts About Deep Creek Lake"