There are so many Deep Creek Lake hiking trails that you can explore! We are giving you an overview because we can hardly cover all of them here. Garrett Trails is a great resource for more detailed info on Deep Creek Lake hiking trails.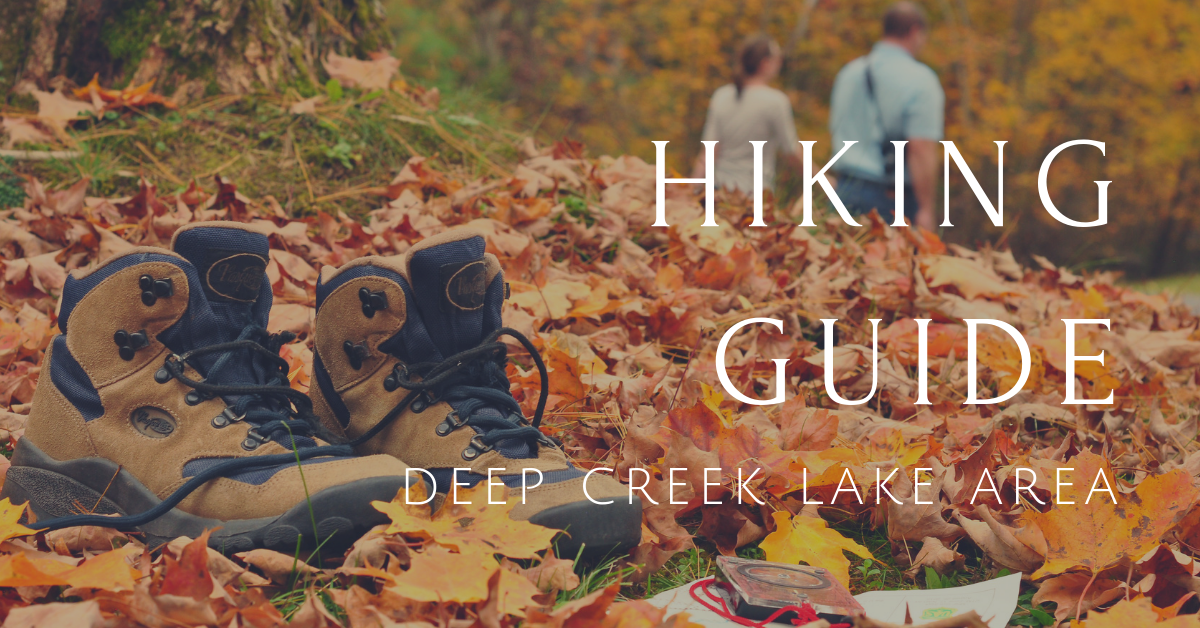 Deep Creek Lake Hiking Trails Overview
The statistics don't tell the whole story, but they're enough to entice hikers of all experience levels:  over 80,000 acres dedicated to public parks, forests and open space areas, abundant wildlife populations and scenic beauty unlike what is found anywhere else in Maryland.  The state forests and parks of Garrett County offer an immense, challenging and easily accessible hiking paradise.
Savage River State Forest
Savage River State Forest comprises 54,000 acres along the Savage River and the reservoir.  It is the largest of Maryland's state forests and features miles of rugged trails. Avid backpackers will enjoy the lengthy and picturesque trails found in this area.  Big Savage Trail is the longest, following a 17 mile path along the ridge of Big Savage Mountain.  Travel through upland forests of oak and hickory and reap the reward of the breathtaking view at High Rock.  Before you lace up your boots, be sure to stop by forest headquarters to pick up a backcountry permit. Continue reading "Deep Creek Lake Hiking Trails that You Can Explore"