This blog post on budget design tips was written by a special guest contributor. Kristina Dorville and her family recently purchased The Quarterdeck. They gave this lake access chalet a complete makeover with stunning results. She offered some great budget design tips for making updates that are easy on your wallet.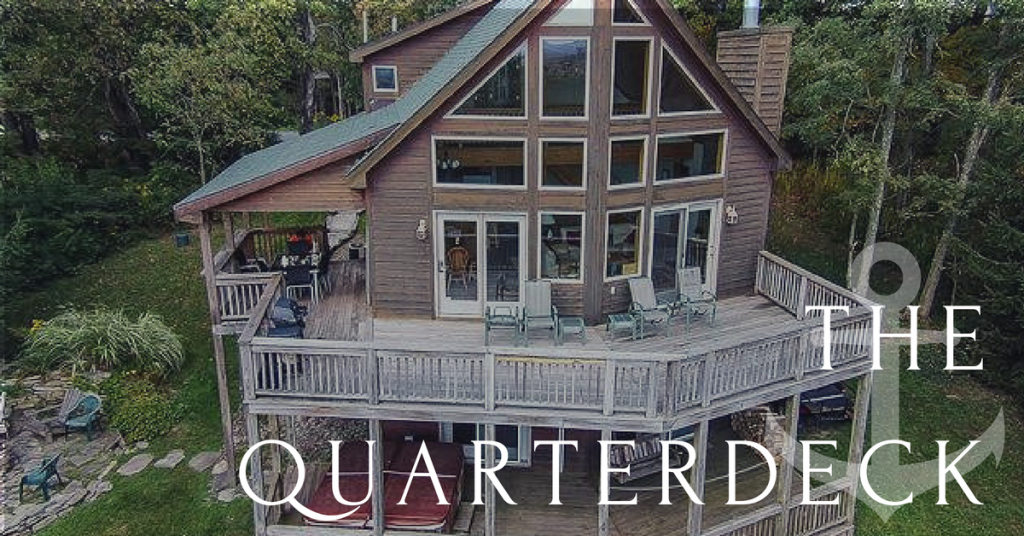 Kristina's Tips
If I could start over in my professional career, I'd like to decorate homes. But not the normal way. Anyone can go to a store, spend a ton of money and have a good looking house. MY favorite part of decorating… finding the 'treasure' – you know, that one chair, pillow, or rug that fits with your design idea but doesn't break the bank. I love a treasure hunt. I love a good sale. But best of all, I love making my house feel like a well-decorated, stylish home for as little money as possible!
If you're looking for a refresh of your space, there are some easy ways to find the treasures that work for you without the hefty price tag.
Shop Around & Wait for Sales
First and foremost, you must be patient. Don't buy the first thing you see that you like. Look around and shop around. Wait for sales, if you know they are coming (around the holidays is a great time). I got some great, after Christmas deals on things that had nothing to do with the holiday. Swing through the same store multiple times and also go to the nearby, same stores. Every store – even the same ones in various locations around town – have different stuff and different prices. Continue reading "Budget Design Tips for Vacation Rental Owners"