Connect with Deep Creek Lake from home! These are challenging times for sure, but technology allows us to connect with our favorite places. We can't welcome you to the lake right now, but there are a few ways to bring a little bit of the Deep Creek to you.
This post is brought to you by Betsy Spiker Holcomb, Sales Agent and Co-Owner of Taylor-Made's real estate division. Should you have any questions about buying or selling at Deep Creek Lake, you can reach her at betsy@deepcreekvacations.com or 301-616-5022.
We hope that at least one of these ways to connect with Deep Creek Lake brighten your day or week!
Connect with the Lake
1. Take a look at our live Deep Creek Lake web cam. Sometimes just looking at the lake can ease your mind. Treat yourself to a "lake break" and get a live look at Deep Creek on Taylor-Made's webcam. It has great sunset views too!
2. Leave a review for your favorite Deep Creek Lake businesses. Small businesses are having a hard time right now. Show support to your favorite restaurants or activities at the lake by leaving a review. You can think about happy times you have spent at the lake and mention how that business made your experience better.
3. Connect with us on Facebook or Instagram. Stay in touch through social media. We are posting about what is happening in the area along with sharing beautiful photos and fun videos.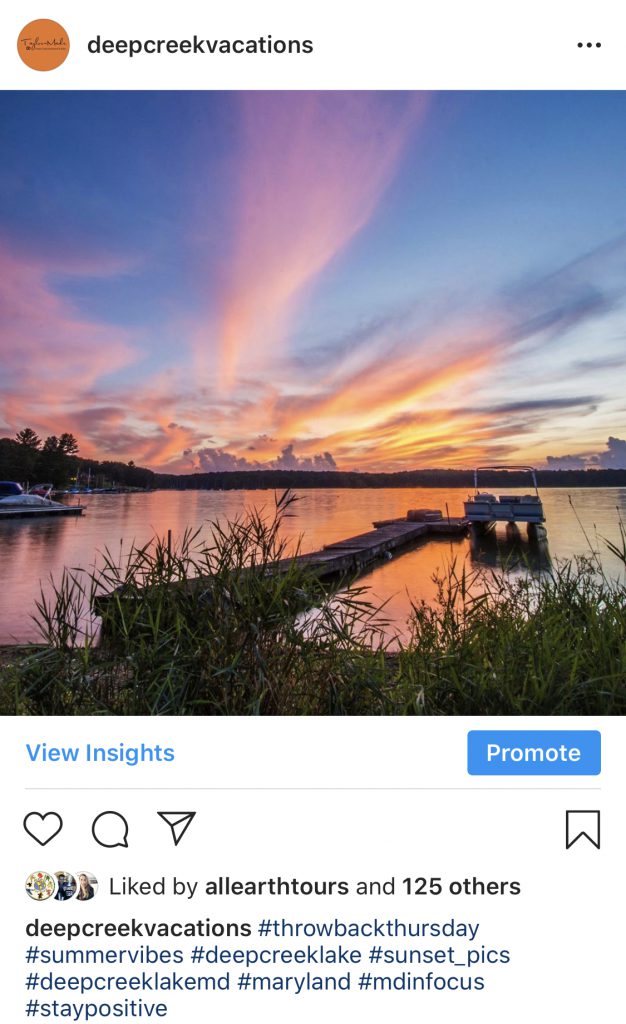 Continue reading "5 Ways to Connect with Deep Creek from Home"